Innovation and nature in harmony
Switch on the light by touching a plant.

More than a product, a conversation starter.

Natural and ecological materials.

Make your store memorable.
A must-have design for your collection
Natural materials
Made of natural and environmentally friendly materials: the perfect combination of functionality and sustainability.
Award-winning design
Winner of the European Product Design Awards, Bioolux: one of today's most disruptive designs.
Innovative and exclusive
An opportunity to interact with nature and integrate it into the home in a different way.
A connection with nature that enhances your senses.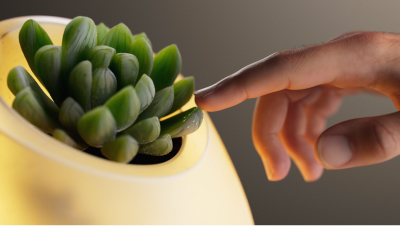 The biological switch that allows light to be activated by touching a plant.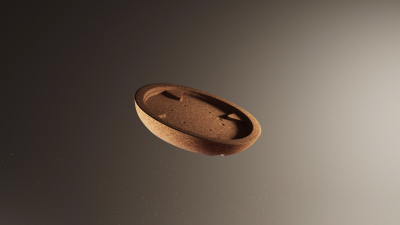 Made from 100% recyclable polymers and high quality cork.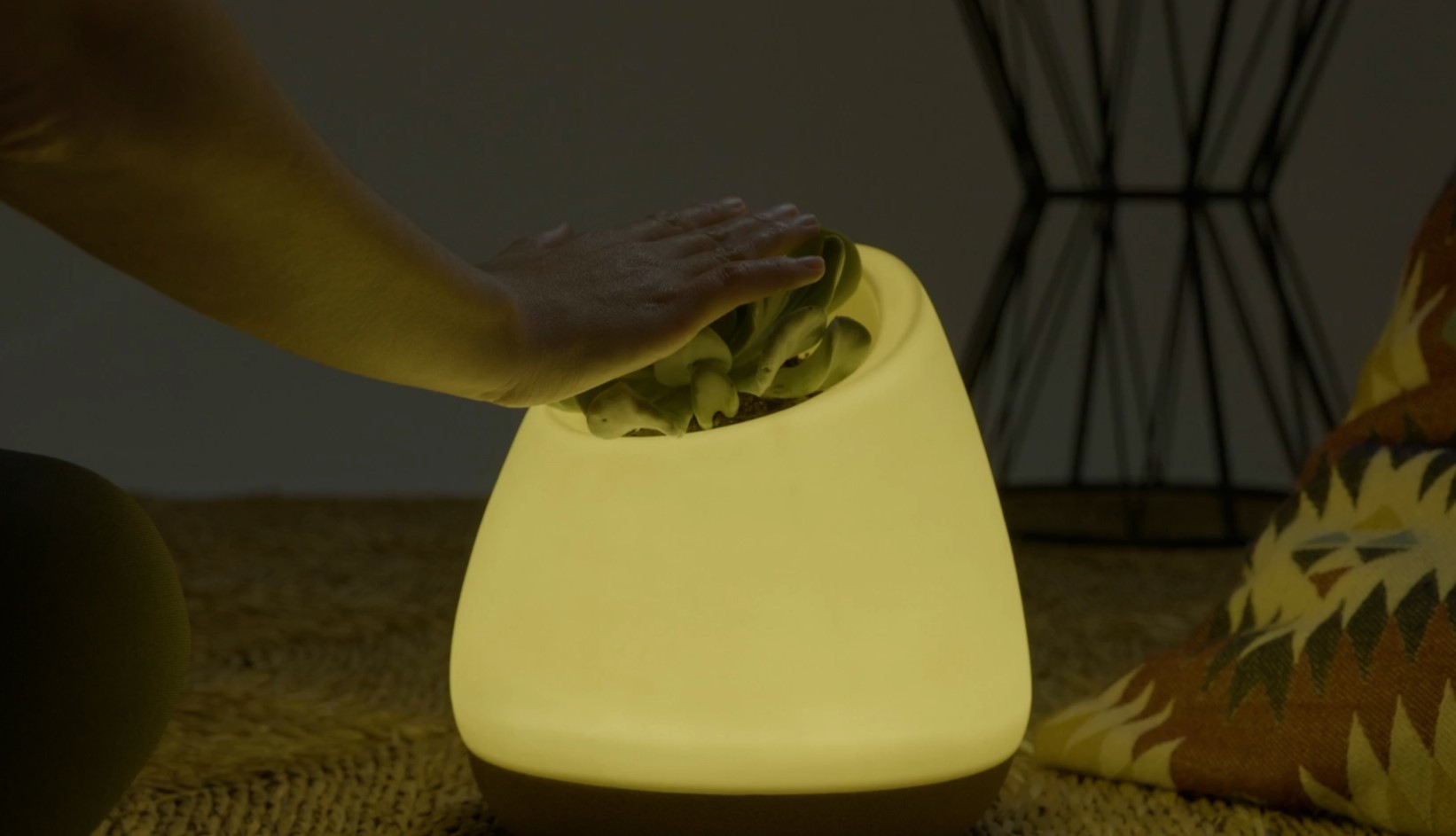 A unique sensation when in contact with a living plant.
Does the plant need a power socket?
No, the plant does not need power, but the lamp does.
In other words, the natural plant functions as a living entity that is able to activate the ignition device when you touch it. But in order for the lamp to light up, it needs to be connected to the power supply. If the lamp remains unplugged or you suffer a power cut, the plant will not suffer any damage.
Is it the succulent plant that generates light?
No, that would involve genetic engineering that is not very respectful of life and the environment. The plant acts naturally as a conductor so that you can switch the lamp on and off whenever you want by means of a natural element without genetic alterations.
Does the succulent plant suffer any damage?
Living plants sense changes in frequency when they come into contact with other organic bodies. This property enables them to adopt the behaviour of an antenna without suffering any damage.
Is the succulent plant included in the box?
No, the plant, soil and stones are not included.
What type of natural plant can I use with Bioo Lux?
A succulent plant guarantees the optimal functioning of your Bioo Lux. We recommend the succulents Echevaria SPP, Kalanchoe Thyrsiflora, Crassula ovalata, Crassula arborescens, Sedum dendroideum.
How can I keep Bioo Lux working properly?
Take care of your natural plant by watering it once a week and interact with it to turn the light on and off.
Can I install Bioo Lux outdoors?
No, Bioolux is an indoor lamp. Avoid direct sunlight.
What if the Bioo Lux does not respond to the touch of my hand on the leaves of the plant?
When the Bioo Lux does not respond, make sure it is connected to the power supply and recalibrate the sensitivity of the plant.
Is there a minimum order?
Yes, there is a minimum order for distributors. Contact us if you are interested in becoming an official Bioo Lux distributor.
Are transport costs included?
The cost of transport is not included, but we will help you with the logistics and formalities necessary for delivery at the destination.